Aerial Photos Show Beverage Industry Crates Forming Eye-Popping Grids
Crate Stacks 2019 is the latest project by award-winning Munich-based aerial photographer Bernhard Lang who captured beautiful birds-eye views of thousands and thousands of beverage crates.
"The view from above on these rows of piles, consisting of thousands of colorful crates, reminds on the computer game Tetris or graphic bar diagrams," Lang writes in the project's statement. "The beverage production is part of the food and beverage industry. The beverage industry in Germany is one of the leading in Europe, employing around 60,000 people in more than 500 companies."
Lang flew over industry yards in a small plane in November 2019 to capture these photos.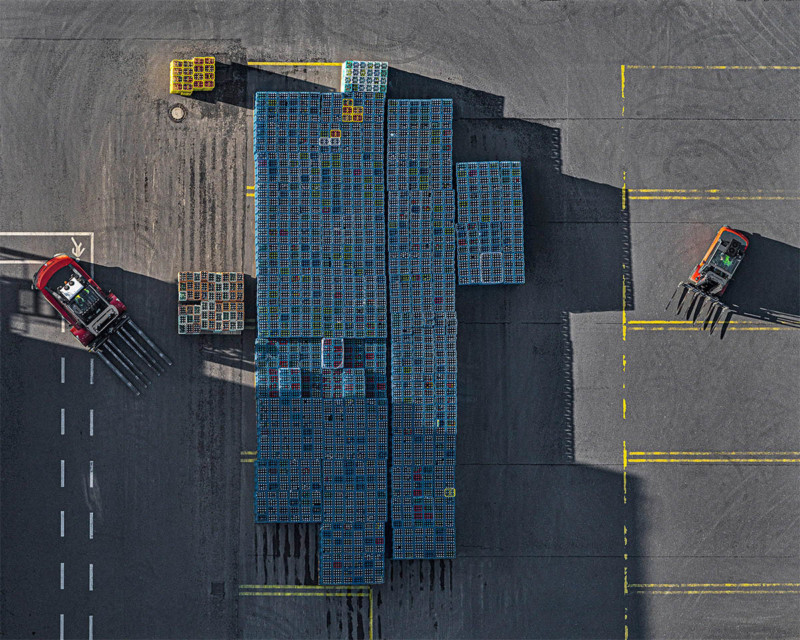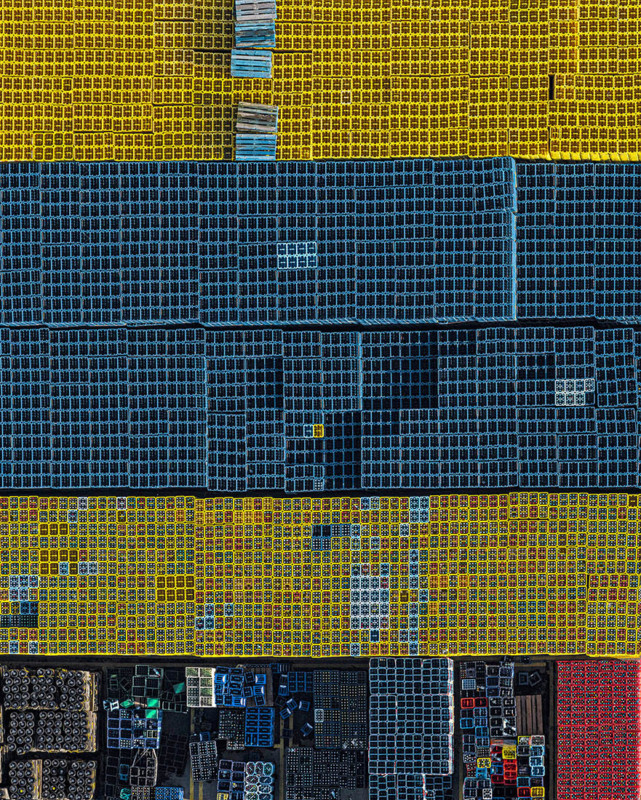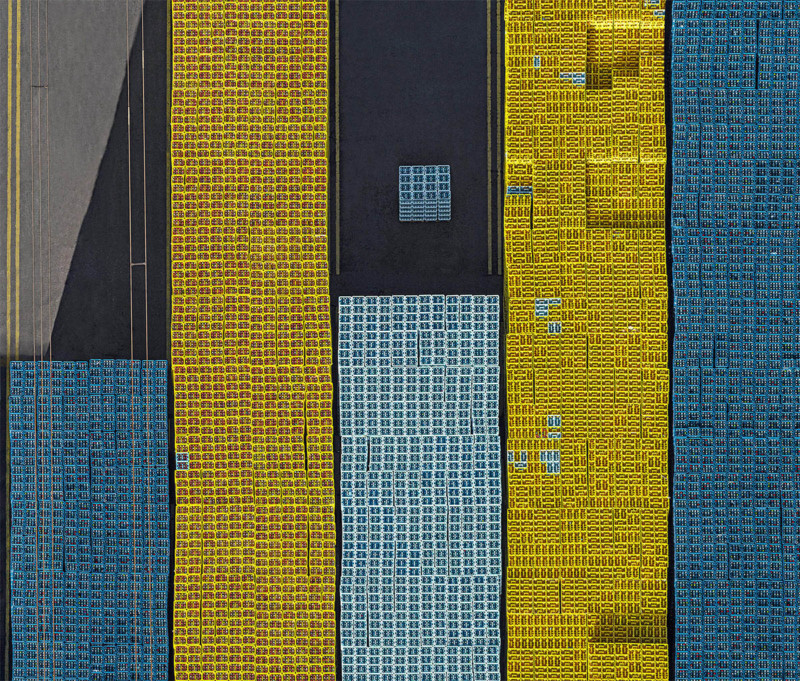 You can find more of Lang's work on his website, Facebook, and Instagram.
(via Bernhard Lang via Colossal)
---
Image credits: Photographs by Bernhard Lang and used with permission