Touchpads allow a more natural, relaxed hand position and only require the fingers to operate. In addition, they score points with user-friendliness for right- and left-handers. There is no need to look for special left-handed mice or experiment with ambidextrous mice, which are often uncomfortable for both hands.
Touchpads also take up little space on your desk. They prevent the mouse from slipping all the time, making for a clearer working environment. An added bonus is the extensive multi-touch gestures. With them, you can optimize your workflow. Simple scrolling, switching applications by swiping, or zooming by pinching your fingers together are all intuitive movements that are particularly helpful when editing photos, videos, or spreadsheets.
Keymecher
Touchpads offer near-silent operation — a welcome feature for those working in quiet environments such as libraries, cafés, or even shared offices. Resilience and durability are further plus points. Touchpads are mechanically less susceptible to damage and therefore usually last longer than conventional mice.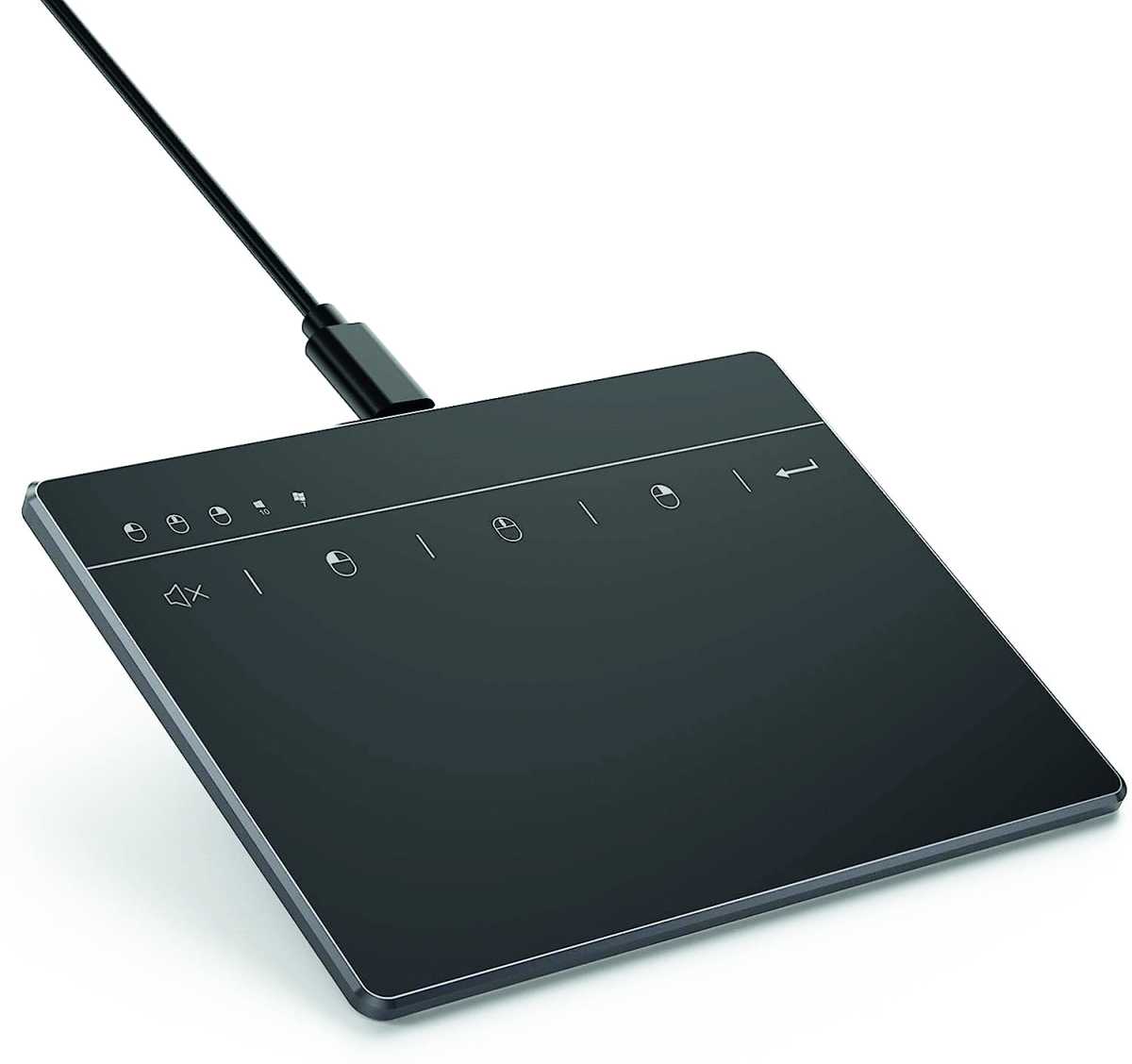 Seenda
If you already use a touchpad on your laptop or tablet, the switch to a desktop touchpad will be easy. You already know the gestures and your muscle memory will quickly adapt. Despite all the advantages, there are people for whom a touchpad is not the best choice.
Gamers, for example, often prefer the precision and speed of a gaming mouse. Likewise, people will continue to stick with mouse control who work with complicated graphics or designs that they need to adjust very finely. But why not use the best of both worlds and switch between mouse and touchpad depending on the task? Try it out and discover the possibilities that a touchpad offers.
This article was translated from German to English and originally appeared on pcwelt.de.