Compact & Affordable Primes for Sony
Tamron recently announced a trio of compact primes for Sony FE: the 24mm f/2.8, 35mm f/2.8 and 20mm f/2.8. We had the chance to test out the 24 and 35mm primes for a few days to see how they performed.
Overview
Tamron has been on a hot streak with Sony lenses ever since they released the 28-75mm f/2.8. Even though that lens was released a year and a half ago, it can still be hard to find in-stock at times. They followed up with the 17-28mm f/2.8 – a small, wide angle lens that holds its own against the Sony 16-35mm f/2.8 GMaster.
Instead of going for a large, heavy, fast prime, Tamron took a different approach and went for small and affordable, while adding a few neat features like 1:2 macro capabilities. Both the 24 and 35 are extremely light, weighing in at around 7.5oz. Not only are they light, but they're small too. At ~2.5", you can easily fit the lens in a coat pocket if you wanted to. Despite the lightweight build, the primes are still weather sealed and dust/moisture resistant.
The most appealing part of these two primes though is going to be the price. At $349, these are some of the least expensive prime lenses available for the Sony FE mount. The only lenses that are smaller and less expensive are the Rokinon 24mm f.28 and 35mm f/2.8 primes, which are $249 and $299 respectively.
The two big advantages that Tamron has are their production quality consistency, and their 6 year warranty.
Even at a price point of just $350, you still get quality LD and GM elements to reduce chromatic aberrations, Tamron's BBAR Coating to reduce ghosting and flares, and sharpness throughout the frame. The AF is powered by Tamron's OSD (Optimized Silent Drive) motor for quiet and fast autofocus. The front element on the lenses moves in and out while focusing, but it stays within the lens.
For convenience, all of Tamron's FE lenses (so far) have a 67mm filter thread, making sharing filters a possibility without having to use stepping rings.
Despite their small size, the Tamron 24mm and 35mm primes have quality glass, and fast AF performance. Using Eye-AF to track a person, the tracking kept up just like it would on a Sony branded lens. When getting near the minimum focusing distance, the AF did tend to hunt or "pulse" a bit if light levels were somewhat low, but it would eventually acquire focus after a second or two. Anything past a foot focused fine, and would keep focus on a moving subject.
While the 35mm is closer to a "normal" focal length and doesn't show much distortion, the 24mm does have some noticeable distortion if the correction features are turned off in camera, but it's something that should be easily corrected in Lightroom once an update hits. Vignetting isn't bad, with a little bit present when shooting wide open. Once stopped down to f/5.6, it's all but gone.
The 24mm features a typical lens hood design, while the 35mm gets a "cap style" lens hood with a rectangular opening. A benefit of this design is that you can attach a filter to the front of the hood, and quickly take it off by just removing the lens hood. The hood also fits on the 24mm, but you get noticeable vignetting in the corners.
24mm f/2.8 Sample Photos
35mm f/2.8 Sample Photos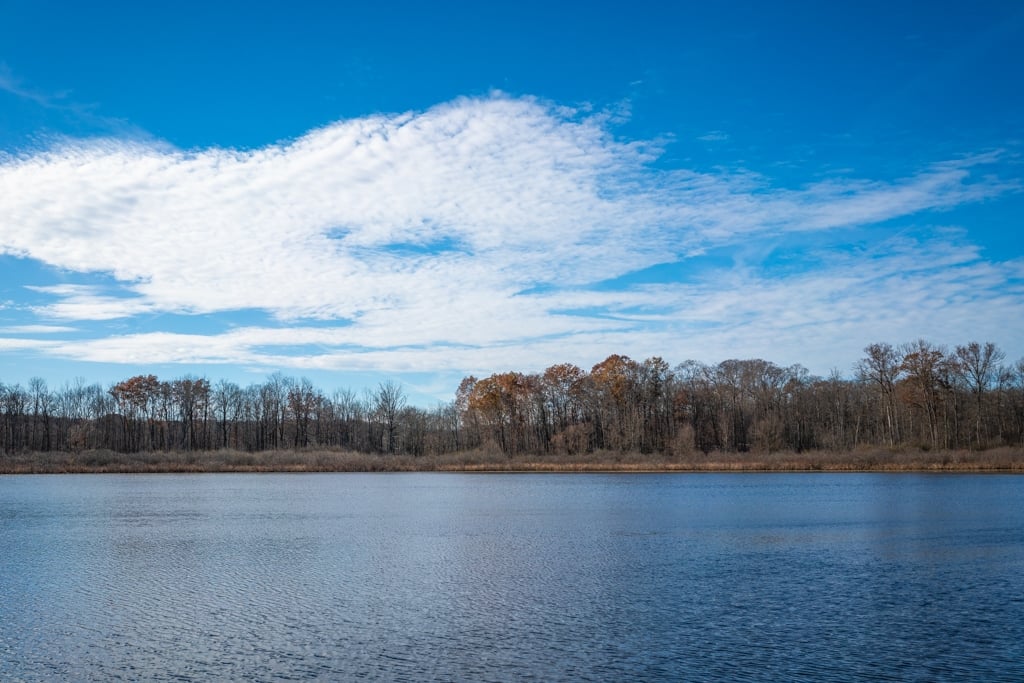 Final Thoughts
While many professionals may be looking for primes that are f/1.4, or even f/1.2, there is a large percentage of Sony users who are casual shooters, hobbyists, and pros on a budget. These lenses feel right at home on a full-frame a7 series camera as they do on a smaller a6XXX series camera. For street photographers, or photographers who like to travel light, these lenses are definitely worth taking a look at.
Pairing one of these lenses with an a7 III results in a combined weight of just under 2lb. The class leading macro capabilities of these lenses also allow for a new level of creative shooting with the 24mm and 35mm focal lengths.
The 24mm and 35mm primes will start shipping shortly, and can be pre-ordered here.
---
About the author: Ihor Balaban is a photographer and store manager of the camera store Pixel Connection in Avon, Ohio. To learn more about the store, head over to the Pixel Connection website. This post was also published here.