DxO Unveils PhotoLab 3 with HSL Tools that Leave Lightroom in the Dust
Software company DxO has released the latest version of DxO PhotoLab, a program they're calling "the most advanced photo editing software on the market in terms of image quality." We don't know about all that, but the new DxO PhotoLab 3 does come with some very interesting new features, especially where color management is concerned.
The main updates in PhotoLab 3 include the addition of advanced Hue, Saturation and Luminance controls via the DxO ColorWheel, an optimized Repair Tool, and a brand-new Local Adjustments Masks Manager.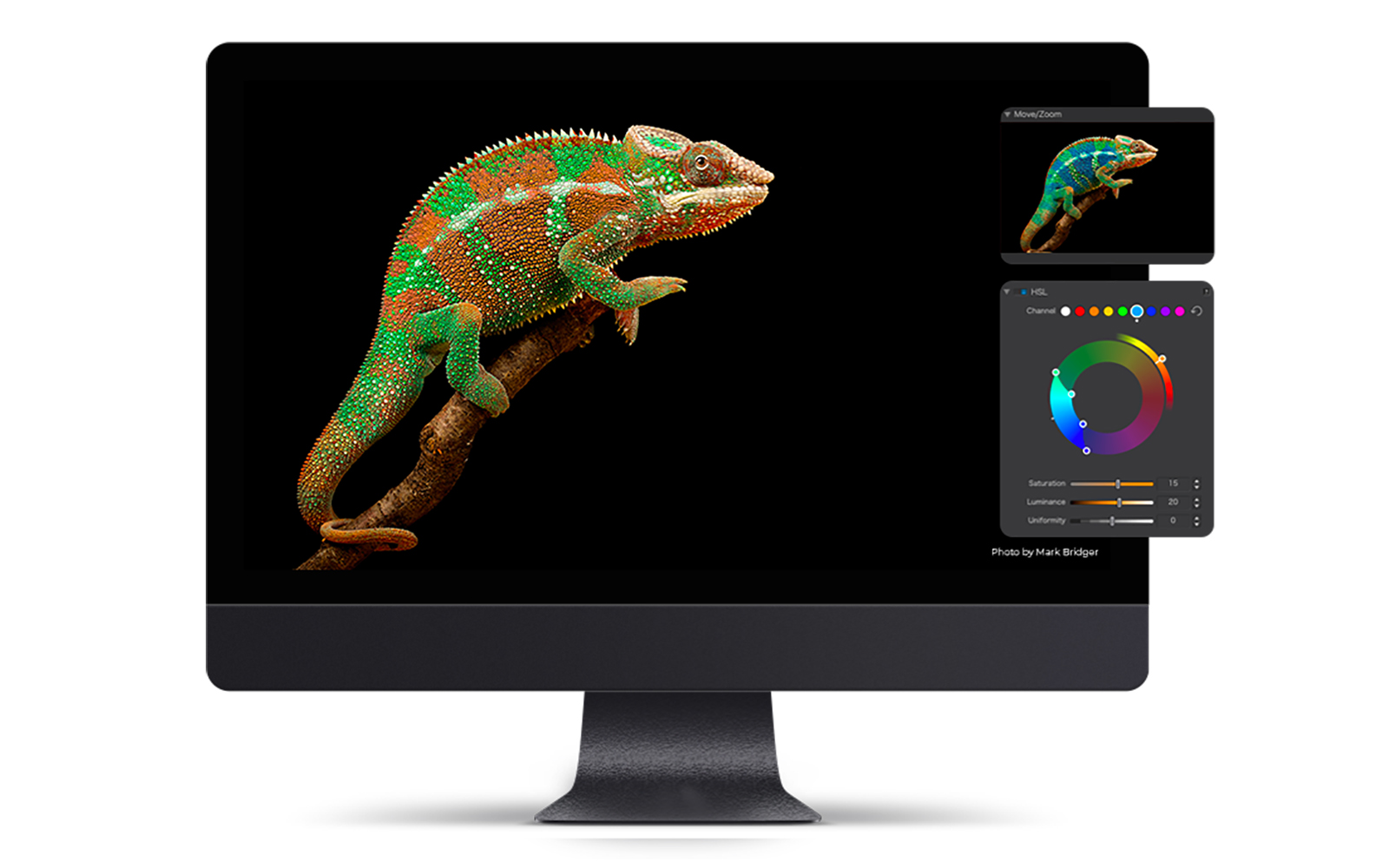 Arguably the most important and impressive update—the one that will make DxO PhotoLab 3 stand out a bit from both Lightroom and Capture One Pro, is the total redesign of the DxO HSL Tool to offer "unparalleled control so you can produce even more natural-looking or creative image."
The new HSL Tool is based around the DxO ColorWheel, and it allows you to select a color range from eight preset channels, fine-tune the value you've chosen, select a replacement color if you wish, and adjust your transitions. You can even use the new "uniformity" setting, which will bring the colors within a chosen range closer together in value.
You really have to try it to see how it works, but the new DxO HSL Tool promises to be both extremely powerful, and user friendly.
The other major updates are the new Local Adjustments Masks Manager, an optimized Repair Tool, and support for keyword searches.
The Local Adjustments Masks Manager gives you an easy way to manage multiple local correction masks layered onto a single image, allowing you to "make them visible, mask them, or adjust their opacity individually."
The optimized Repair Tool gives you more control over the area that the brush will sample in order to fill in your selection (admittedly something you've been able to do with Photoshop's Content Aware Fill for some time, and even more control is coming soon).
Finally, keyword support allows you to see keywords right inside the program; add, delete, or rename keywords from one or more images at the same time; and the macOS version (coming to Windows soon) also allows you to include them in advanced multi-criteria searches.
DxO PhotoLab 3 is available to download today in both "Essential" and "Elite" versions depending on your needs. You'll need to pick up the Elite version to get the advanced Color Management tools we mentioned above, but each can run on multiple computers and no subscription is required.
Until November 24th, you can pick up DxO PhotoLab 3 Essential for $100 (retail $130) and Elite for $150 (retail $200. Head over to the DxO website to learn more, download a trial, or pick up a full-fledged copy of your own.