At a glance
Expert's Rating
Pros
Great cleaning performance
Detangles roller brush as it rotates
Excellent navigation and obstacle detection
Cons
Mopping not very effective on stains
Too tall to get into some low spaces
Our Verdict
The Eufy X8 Pro is an excellent self-emptying robot vacuum and mop that can help with daily floor maintenance in most households. However, its detangling roller brush makes it particularly well suited for homes with pets.
Price When Reviewed
$649.99 (bundled with self-emptying base)
Best Prices Today: Eufy X8 Pro
$599
$649.99
With three cats and one dog in my household, pet-hair shedding is an issue that requires daily attention. I'm all too happy to outsource the job to a robot vacuum, but pet hair often gets wrapped around the robot's roller brush, reducing the effectiveness of its bristles and suction power. You can always use a small cleaning tool to manually remove the strands of hair, but doing so diminishes the whole "hands-free" experience. Eufy's X8 Pro solves this problem by detangling its own brush after each cleaning.
The vacuum-and-mop robot, which comes bundled with a self-empty station for $650, also employs 2× 4,000 Pa Twin-Turbine suction system for a total of 8,000 Pa of suction, twice the suction power of the X8 Hybrid.
After each cleaning, or at intervals you set, the X8 Pro empties its 335ml onboard dustbin into a 2.5-L dust bag contained within in the self-empty station. Eufy says the dust bag can hold up to 45 days of dirt and debris, but your particular usage will ultimately determine how frequently the bag has to be removed and replaced.
The X8 Pro also does double duty as a robot mop. A separate 270ml water tank with an attached mopping pad can be affixed to the bottom of the robot. When the filled tank is equipped, the X8 Pro will vacuum and mop simultaneously when you initiate cleaning, and when the tank is detached, it will simply vacuum.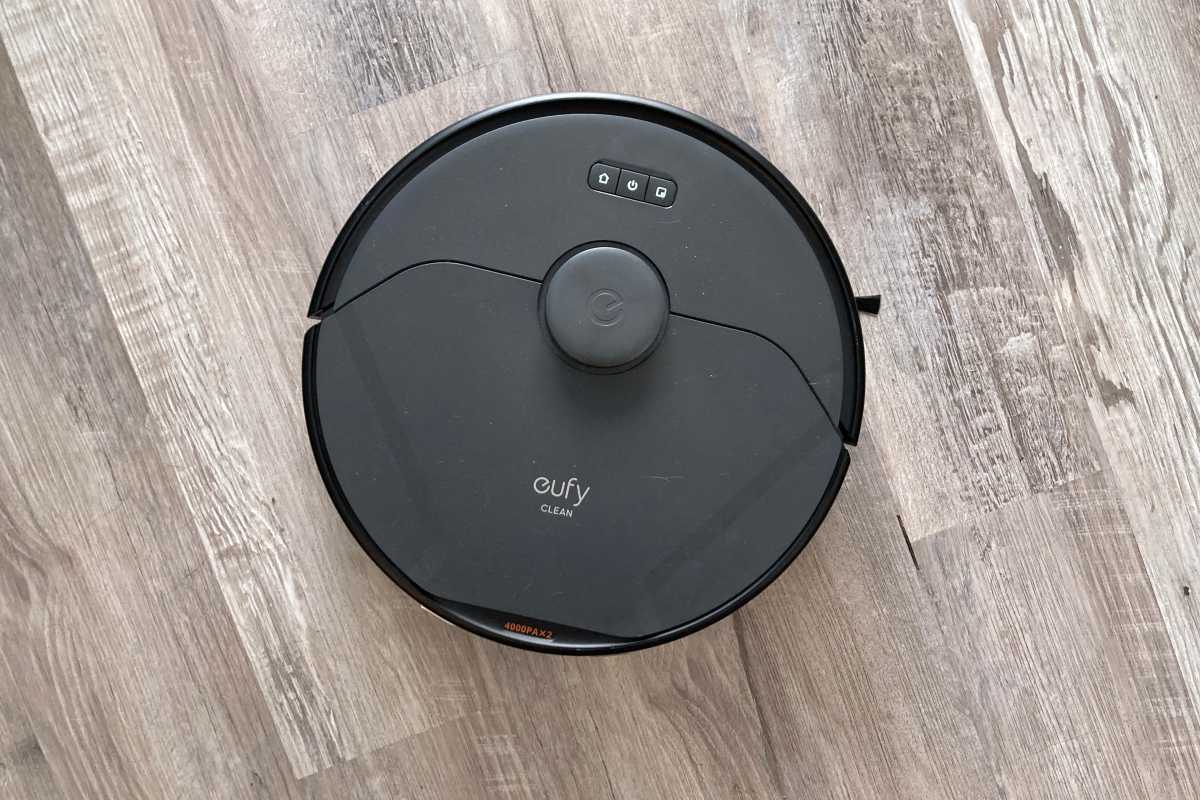 Michael Ansaldo/IDG
Design & setup
Setting up the X8 Pro is easy. The self-emptying station takes up little space—it measures just 15 x 7 x 6 inches (HxWxD)—and only needs to be set on its clear plastic mat to prevent drips from the mop pad and plugged in. You need to download the Eufy app and follow its prompts to connect the robot to your Wi-Fi.
This review is part of TechHive's in-depth coverage of the best robot vacuums.
The robot uses laser navigation and AI mapping to avoid obstacles, track cleaning paths, and unlock custom cleaning options. You can initiate a "quick mapping" of your space from the app, which allows it to create a map without cleaning, and then edit the map to change room divisions, apply room names, add no-go zones, and create cleaning sequences.
Once you have a completed map, you can clean the entire space by selecting Auto in the Eufy app, or specific rooms or zones by selecting the appropriate option and then tapping one or more rooms or zones on the map before pressing the Clean button. In my testing of these targeted cleaning features, the robot confidently made its way to the designated spot.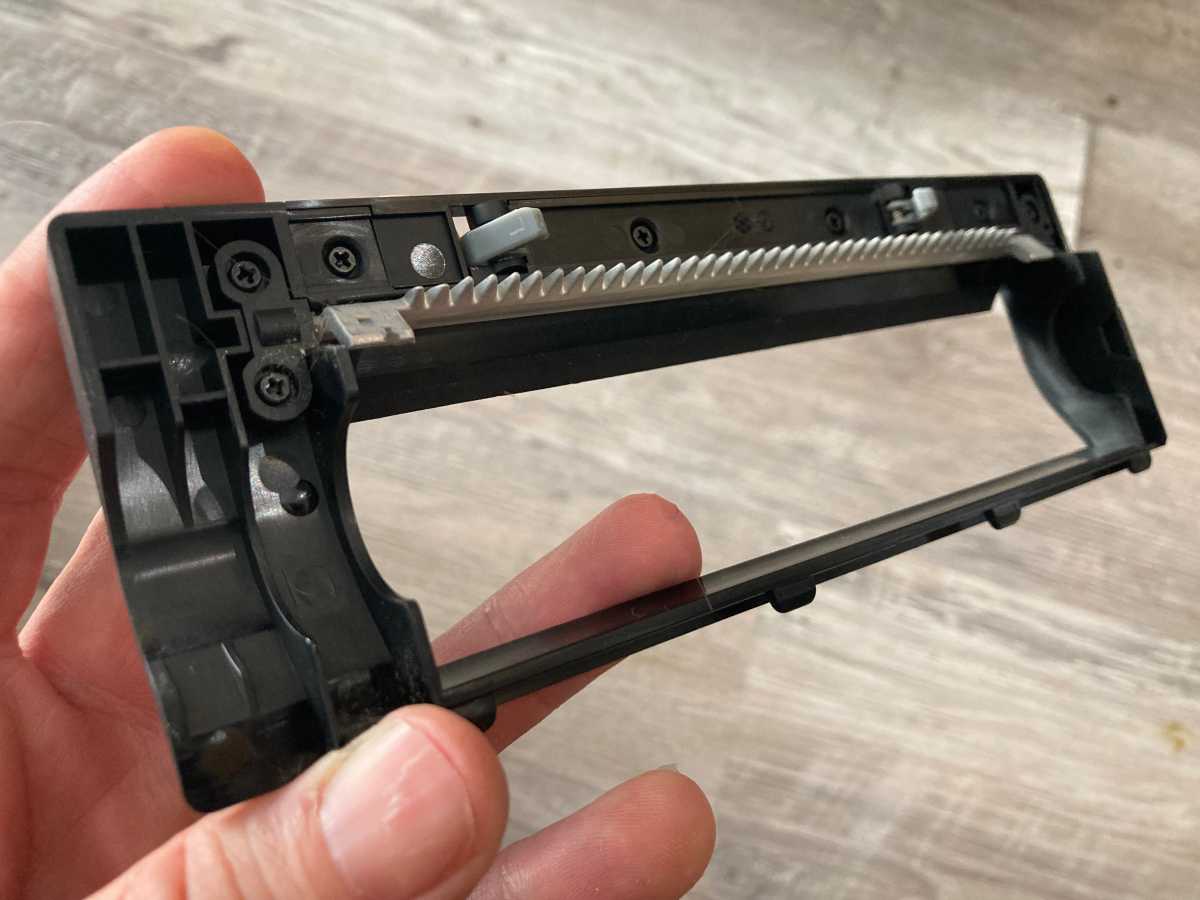 Michael Ansaldo/IDG
The Eufy app lets you choose from four suction strengths and three water levels for general cleaning. These can also be applied on a room-by-room basis to tailor cleaning to each room's needs. Setting this up is as simple as tapping a room on the map and selecting a suction and water level as well as the number of passes you want the robot to make—one or two.
Vacuuming and mopping performance
The X8 Pro did a great job clearing my laminate floors and a few area rugs of dust and pet hair. It worked quietly and navigated deftly around furniture and other obstacles and transitioned over floor thresholds without issue. Only the toe spaces under my kitchen and bathroom cabinets gave it pause as its height limited how deeply it could get into these. Daily vacuuming was essentially a hands-free experience, though, thanks to excellent obstacle avoidance and a built-in comb that detangles pet hair from the roller brush as it rotates to prevent tangles.
The mopping performance was on par with other robot vacuums that use a similar mopping attachment. It simply drags the dampened mop pad across the floor as the robot vacuums, which adequately removes surface grime but isn't effective on stains or sticky stuff. It's suitable for daily maintenance but you should expect to use a stick mop on trouble spots.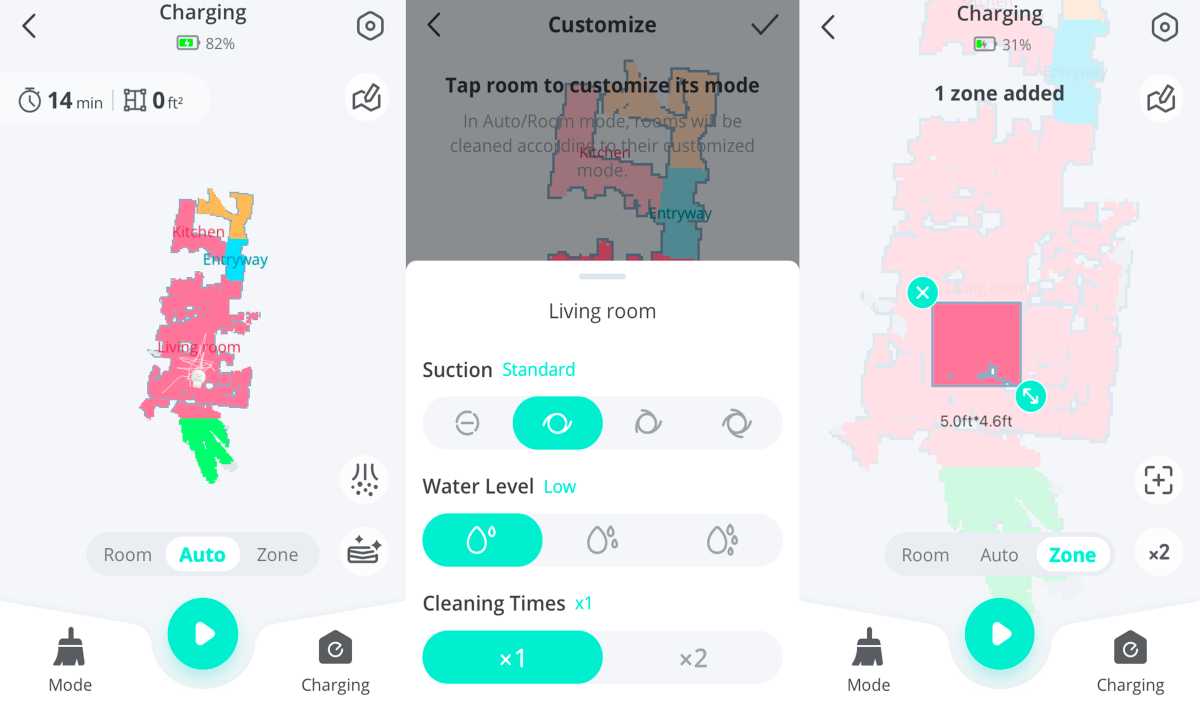 Michael Ansaldo/IDG
The Eufy Clean app makes operating the X8 Pro a breeze. The main screen displays controls and cleaning details and also provides quick access to your maps. A separate settings menu provides deeper control over scheduling, auto-empty frequency, and more.
Eufy X8 Pro specifications
Cleaning modes: Vacuum and mop
Charging dock type: Auto-clean station
Navigation: LiDAR
Suction: Up to 8,000 Pa
AI obstacle avoidance: Yes
Dustbin capacity: 335ml onboard, 2.5L in the base station
Mopping type: Attachable tank with mop cloth
Water tank capacity: 270ml
Carpet detection: Yes
App control: Android and iOS
Voice control: Alexa, Google Assistant
Should you buy the Eufy X8 Pro?
The Eufy X8 Pro is a very capable 2-in-1 robot cleaner with excellent navigation and obstacle avoidance, but that can be said about many products at this mid-range price. The clear differentiator here is the "active detangling" roller brush, which does a fantastic job of eliminating pet hair clogs that compromise a vacuum's overall performance. That means pet owners should probably put the X8 Pro at the top of their shopping list, while other users can be a little choosier.