"If you can't beat them, join them", some say, and you know what… They aren't wrong.
Apple tried to resist making a "huge" iPhone for years but eventually caved in, by making the first truly large iPhone, the iPhone 6 Plus. To this day, no one knows whether the late Steve was involved in the design of the iPhone 6 but given his firm opinion against "phablets", it's rather safer to assume he wasn't…Anyway… Fast forward to today, the "big phone trend" is continuing to pick up pace, and Apple's only option seems to be to put the "mini" past behind, and look towards a brighter, more lucrative but, more importantly, a future full of larger iPhones. Ones that don't fold either.
This year, however, there's something different about the large iPhones Tim Cook & Co are going to offer. The difference is that I actually find the larger iPhone 15 Plus and iPhone 15 Pro Max models to be considerably more appealing than their predecessors, and respectively than their smaller counterparts, the iPhone 15 and iPhone 15 Pro. At least based on recent leaks and rumors we have about them.
iPhone 15 Plus and iPhone 15 Pro Max seem to be getting some major upgrades across the board that (I believe) can and will get smaller phone users to switch! And that's coming from someone who uses an iPhone 13 mini on the daily.
Here's why you should either go big or go home when it comes to your iPhone 15 purchase!
Huge upgrades to make iPhone 15 Plus and iPhone 15 Pro Max the best iPhones in 2023: Noticeably better than the smaller iPhone 15 and iPhone 15 Pro?
There will be a bunch of solid reasons to go Plus/Max this year.
In a nutshell, the upgrades expected to come to the larger iPhones in 2023 seem to make them noticeably more appealing and tempting compared to the 6.1-inch iPhone 15 and iPhone 15 Pro.
Take the vanilla iPhone 15 Plus, for example. It's no secret that the
iPhone 14 Plus
(technically, the indirect successor to the iPhone 13 mini), doesn't seem to be selling as well as Apple hoped it would. Although, to be fair, Apple's biggest failure is often someone else's greatest victory as iPhone 14 Plus was the 6th best-selling phone worldwide in Q1 2023.Despite that, the iPhone 14 Plus didn't exactly impress anyone with anything, as it's the worst selling iPhone amongst the 14 series (again, what a way to lose!). Now, many tech nerds will tell you that's due to the lack of 120Hz ProMotion display or the zoom camera most other $900 flagships have.
However, I actually think it's the notch that makes the 14 Plus look dated next to the 14 Pro; the ancient 12MP primary camera; the battery life, which although great, falls short compared to the iPhone 14 Pro Max (at least according to our tests); and of course, the price tag of $900, which falls only $100 short of the cheapest iPhone 14 Pro.
But now look at the set of upgrades we're expecting to see with iPhone 15 Plus…
A larger display won't be the only reason to buy a larger iPhone in 2023; iPhone 15 Plus and iPhone 15 Pro Max will be hard to resist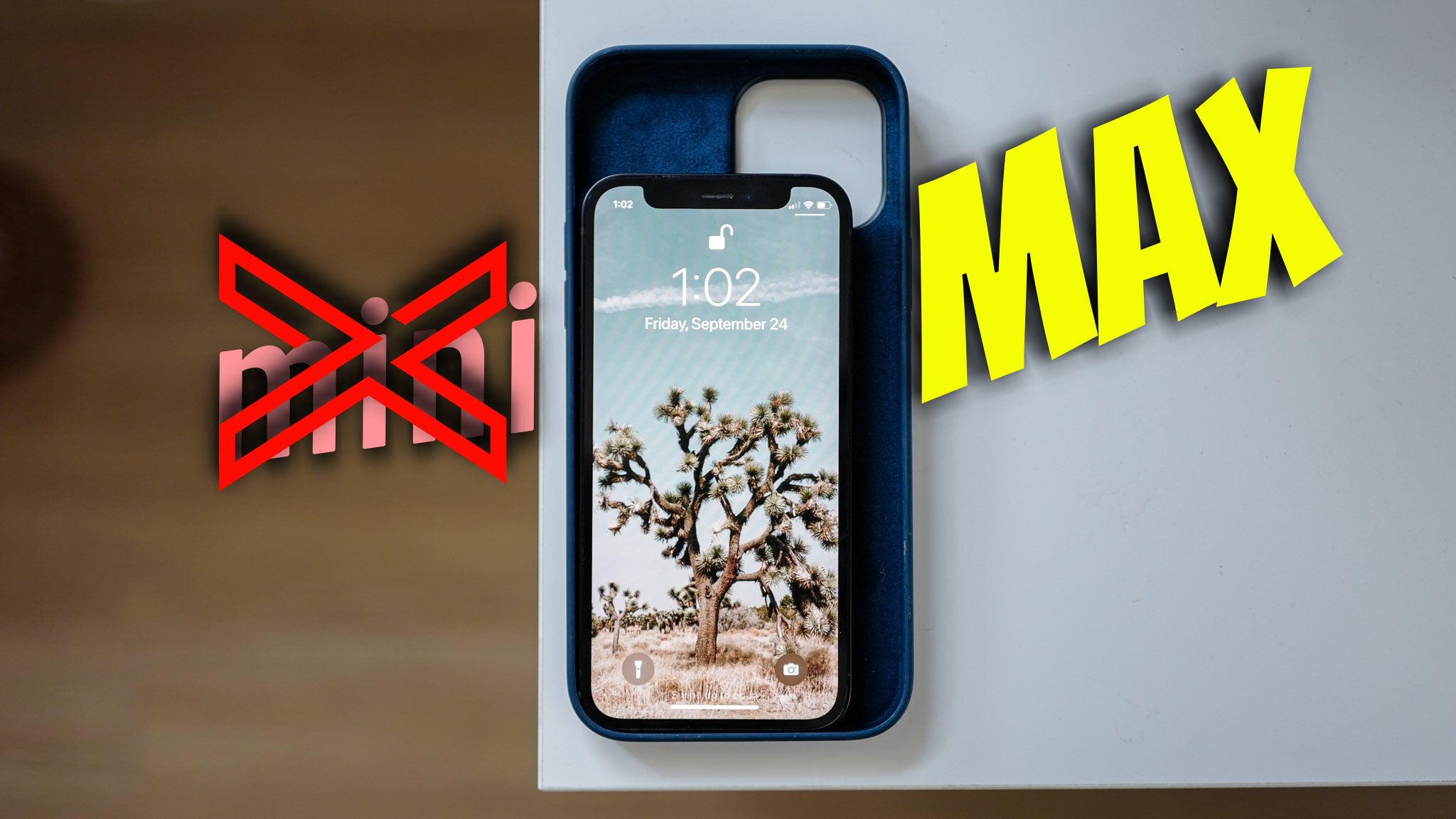 Should I trade my iPhone 13 mini for an iPhone 15 Pro Max?
iPhone 15 Plus is expected to get the largest battery ever in an iPhone – nearly 5,000 mAh (there's your new battery champ, it seems)
iPhone 15 Plus is dropping the notch for the sleeker (though somewhat gimmicky) Dynamic Island (there's your new look "on a budget")
iPhone 15 Plus is expected to be the first non-Pro iPhone to get Apple's new 48MP camera able to do 2x optical quality zoom in photo and video (there's your telephoto camera)
iPhone 15 Plus (like all other 2023 iPhones) is getting USB-C, which… I still can't believe isn't a joke but there's your

one upgrade to rule them all

(at least if you ask me)
Meanwhile, iPhone 15 Pro Max is expected to arrive with a plethora of what are shaping up as rather big upgrades! Just think about the state of the smartphone market right now (and how slow this one can be), and now look at the upgrades iPhone 15 Pro Max is expected to bring.
iPhone 15 Pro Max is getting the first periscope zoom camera on iPhone
iPhone 15 Pro Max is said to become the first iPhone with 256GB of base storage
iPhone 15 Pro Max is expected to have the thinnest symmetrical display borders ever – on any phone
iPhone 15 Pro Max is expected to be the mainstream phone with a titanium frame (which is stronger and lighter than the stainless steel)
iPhone 15 Pro Max should also be the first phone ever to come with a 3nm chip – the most efficient SoC available
iPhone 15 Pro Max should also be the first iPhone with 8GB of RAM, which would keep it faster for longer (check out this story for the proof)
And, of course, iPhone 15 Pro Max will be the first big Pro iPhone coming with USB-C, which might be enough a reason for some tech nerds to upgrade
Sure, you could argue Apple is playing catch-up to Android with certain features but that's always been the case, hasn't it? Tim Cook & Co usually take a while to implement new features but they… do it right.
What's interesting is that the iPhone 15 Plus and iPhone 15 Pro Max are shaping up to be solid upgrades in their own right. iPhone 15 Plus is about to turn into the phone iPhone 14 Plus should've been in the first place, which makes it a very (very) solid device all around. Meanwhile, it seems like the iPhone 15 Pro Max will simply be… more Pro than the smaller iPhone 15 Pro In fact, some will hate the larger Pro iPhone will be getting extra features the smaller one won't (and my "some" I mean myself) but… Apple calls the shots.
Go big or go home! Everyone will be tempted to switch to iPhone 15 Plus and iPhone 15 Pro Max – but not only because of USB-C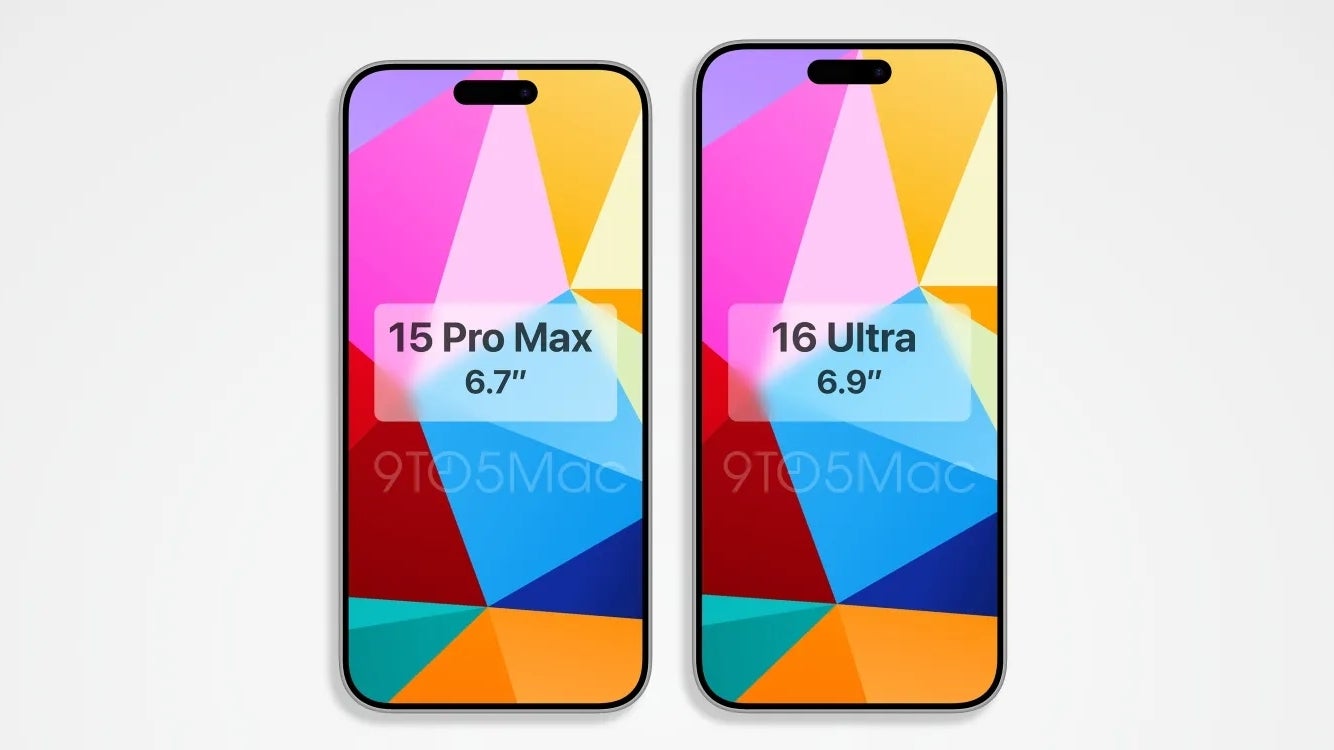 Meanwhile, the alleged iPhone 16 Ultra is rumored to get a 6.9-inch display! Come on Apple! Just make it 7 inches…
The aforementioned upgrades make the larger iPhone 15 Plus and iPhone 15 Pro Max extremely tempting and very hard to resist – even if you're someone who appreciates the convenience of a smaller phone.
As an iPhone 13 mini user, even I feel somewhat tempted to go Plus or Pro Max this year but I don't think I will. That's because the 2024 iPhone 16 is rumored to gain a 6.3-inch display with a narrower aspect ratio, which seems like the perfect size for me. Moreover, the smaller 16 Pro is also expected to gain the periscope lens, which would be exclusive to this year's iPhone 15 Pro Max.
Apple's 100% in on the "big phone race".
iPhone 16 Pro
and the alleged
iPhone 16 Ultra
are rumored to feature 6.3-inch and 6.9-inch (narrower but taller) displays. Seems like the logical move for Cupertino, doesn't it! I think I got my eye on that 6.3-incher. That's what she said. (Sorry!)
That being said, most people aren't me (thank God for that), and I'd guarantee most of them would be willing to switch to a larger iPhone like iPhone 15 Plus and iPhone 15 Pro Max ASAP. That's if they aren't already using a phone that's as large or larger. My prediction is that the massive batteries of the 15 Plus and 15 Pro Max, as well as the periscope zoom camera in the latter will make the smaller 2023 iPhones look a bit "meh", and attract more users than ever before!
Contrary to what some tech geeks (like me) might tell you, I don't think USB-C is going to be the main reason people will be upgrading this year. Why? Well, "normal people" don't tend to care about the Lightning port all that much. Not nearly as much as you'd think.
In fact, I truly believe the majority of people have zero issues with the Lightning port, and something's telling me that buying an iPhone 14 Pro over the 6.1-inch iPhone 15 and iPhone 15 Pro might even turn out to be the better option for them. I guess time will tell.
BUT I WANT MY USB-C PORT ASAP.