Artificial intelligence is the buzziest of buzzwords right now. But as rivals like Microsoft, Amazon, and Google have gone full throttle on incorporating this latest hot technology into their products, Apple has taken a decidedly slower—if not uncharacteristic—approach that has more than a few critics lambasting the company for trailing behind its competitors.
Apple is, of course, no stranger to the use of machine learning in its products, though it's tended to deploy that technology in more subtle ways that don't scream "artificial intelligence."
Still, if rumors are to be believed, Apple is going hard at building generative AI features in its software updates over the next year. Naturally, most people's attention will probably go to Siri as one place the company could benefit from integrating the sort of technology demoed by others, but there are definitely other places throughout iOS 18 and macOS 15 where AI could make as big an impact—if not bigger—on users' lives.
Memory hole
At first glance, Photos might not seem like the kind of place that you'd want AI features. After all, photographs are supposed to reflect reality, not things that are being generated out of whole cloth.
Foundry
But the keyword in there is reflect. Photographs have been subject to manipulation and selective depiction for as long as they've been a medium. Photos are routinely edited, touched up, or enhanced, whether it's in advertisements or on Instagram. Not to mention the selectiveness of which photos you actually look at or share: who among us has not elected to hide or simply not revisit pictures including an ex-partner at one point or another?
In the past few years, Apple has leaned hard on the philosophy that digital pictures are more about our memories, whether in the case of the eponymous feature that surfaces collections of photos for us, or their inclusion elsewhere, such as the upcoming Journal app. So the ability to deploy generative AI in ways that make us feel fonder of our memories—say, fixing somebody blinking in a picture, painting out an errant interloper, or even stitching together other photos to create a more panoramic view after the fact—is completely in line with the company's philosophy that what you see is how you experienced a moment.
Taking Notes to the next level
For me, the Notes app has become an indispensable part of my workflow. It's my "everything bucket" where I drop ideas, little bits of information I need to refer back to, and yes, even occasionally take notes. And as much as Apple's improved certain elements of the app's organization—adding features like tags, links between notes, and smart folders—it can still be difficult to find exactly what I'm looking for.
It's no surprise that third-party note services like Notion and Google's NotebookLM have integrated AI features to help you make sense of your own body of material. AI can help take things a step beyond simple search by analyzing and synthesizing your own information, allowing you to more effectively and creatively query that data.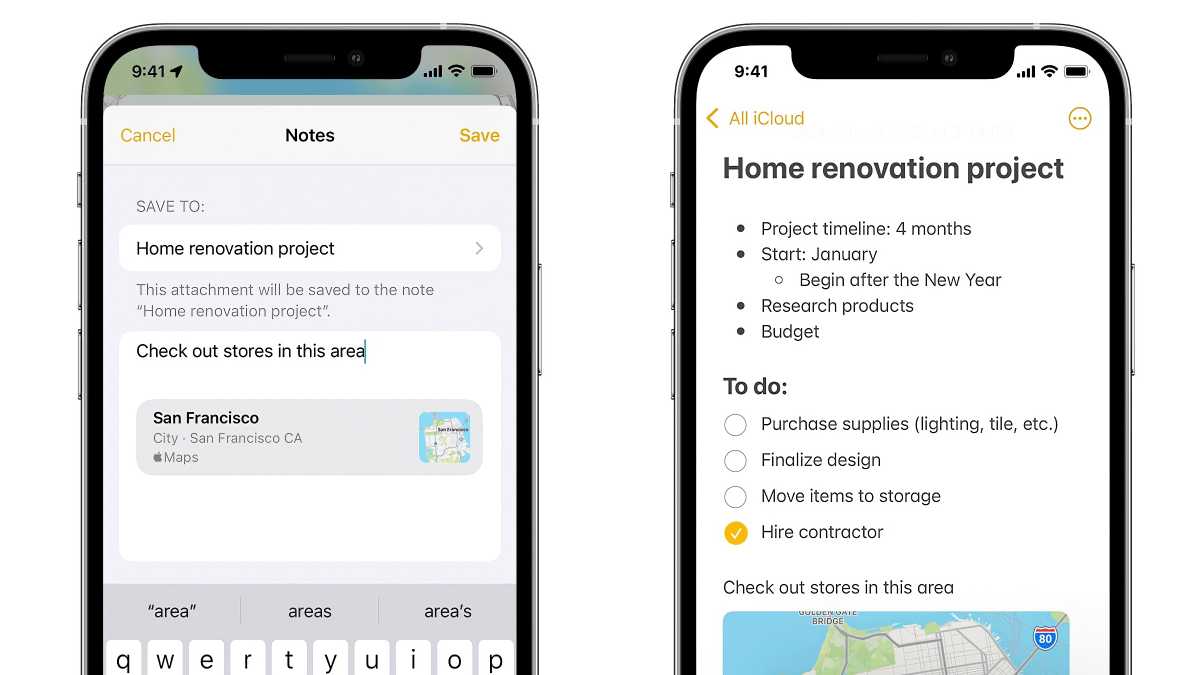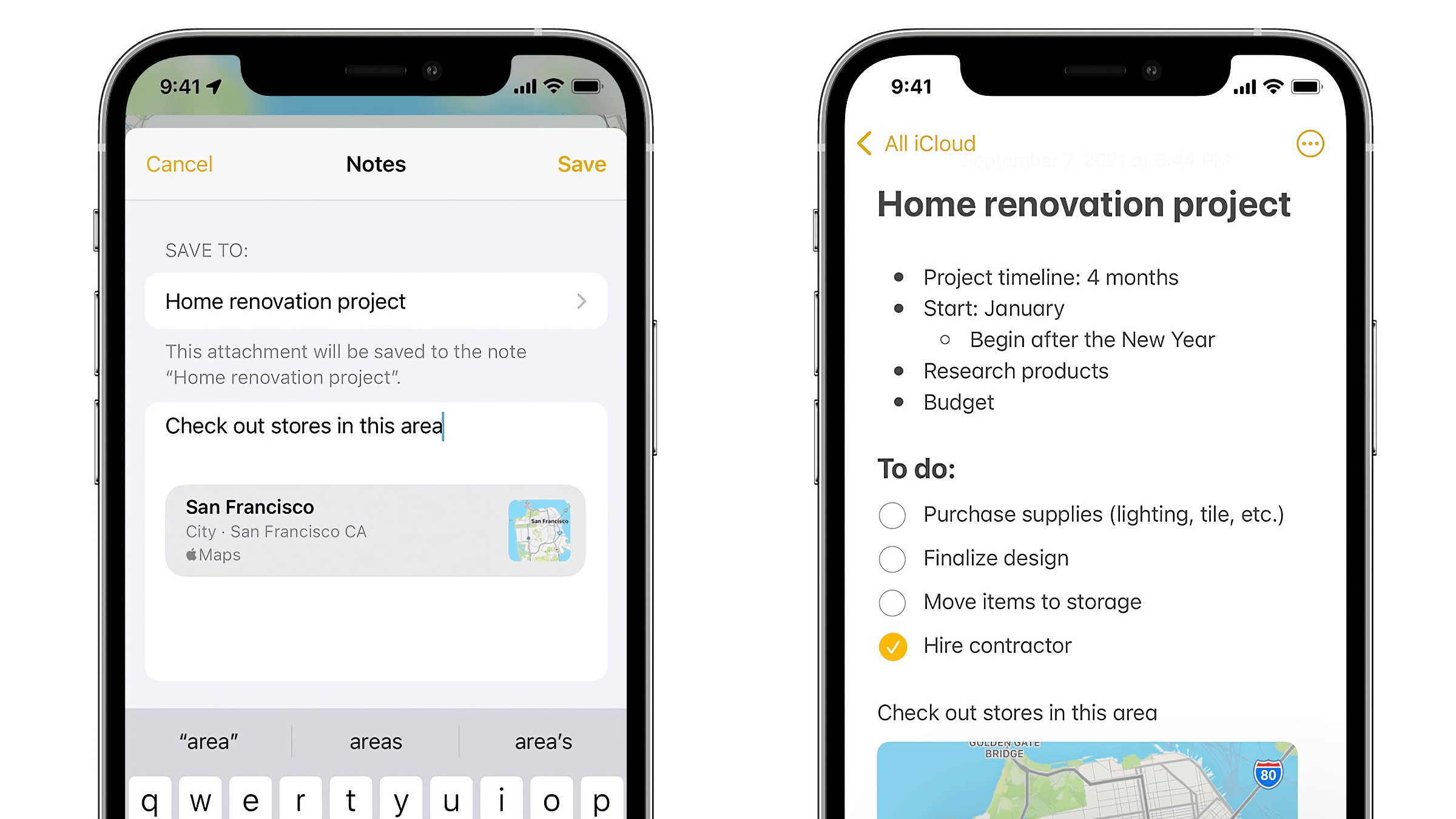 Apple
Being able to ask Notes where I put that idea about a train or, better yet, where I put all my ideas about trains could be incredibly helpful in bringing together disparate threads, even when I forget to notate them in the moment that I record them. Even more so if it were able to go out on the web and, say, find additional materials and resources that complement research and ideas that I've already put down. This could potentially change Notes from a simple but powerful documentation tool to something akin to one's own personal research assistant.
Show your iWork
In addition to built-in features and programs on its platforms, Apple's got a number of other apps where AI could be useful: everything from audio apps like Logic and GarageBand to programming assistance in Xcode.
But I think Apple's generative AI push could be well-served as a marquee feature for updates to its iWork suite. Pages, Numbers, and Keynote are all very good tools in their categories, even if they're often overshadowed by offerings from Microsoft and Google.
I use all of these apps to one extent or another, and while I consider myself pretty conversant with them, the idea of having an AI assistant help me generate information and content would be very helpful indeed. Especially in the case of Numbers, an app I use almost every day where I'm sure that I only scratch the surface of what's possible. Being able to look at my budgeting spreadsheet and simply say "Show me what I've spent on streaming services in the last twelve months" saves me the time of creating a complicated formula. Add in Apple's trademark focus on privacy and emphasis on on-device computing, and I'm even happier with the idea that I don't have to trust all my information to a service in the cloud.
In the end, that's one of the biggest potential boons of Apple adding AI to its software: it potentially helps surface features and capabilities that your average user doesn't even know exist. Because we could all use a little help sometimes, and technology's primary job should always be to make things easier for us.