How Canon's New Defocus Smoothing Gets You Ultra-Creamy Bokeh
Canon announced the new RF 85mm f/1.2L DS IS lens for its full-frame mirrorless cameras today, and the $3,000 lens is the very first Canon lens to feature a new technology called Defocus Smoothing (DS). If you're curious about the new lens tech, check out this 1.5-minute video by Canon that introduces it.
Canon says Defocus Smoothing is a new vapor-deposited coating that's added to the front and rear surfaces of one or more of the elements in the lens (Canon says the 85mm features coating on two elements). This coating "has the effect of gradually decreasing the transmission factor from the center to the periphery of the lens," Canon says.
Here's a comparison showing what DS coating does for resulting bokeh (using simulated images):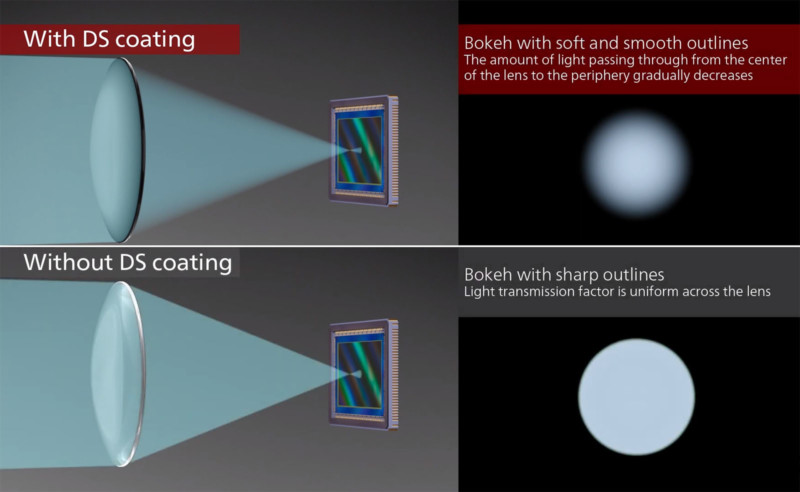 Here's the difference seen in real-world photos (DS on left and non-DS on right):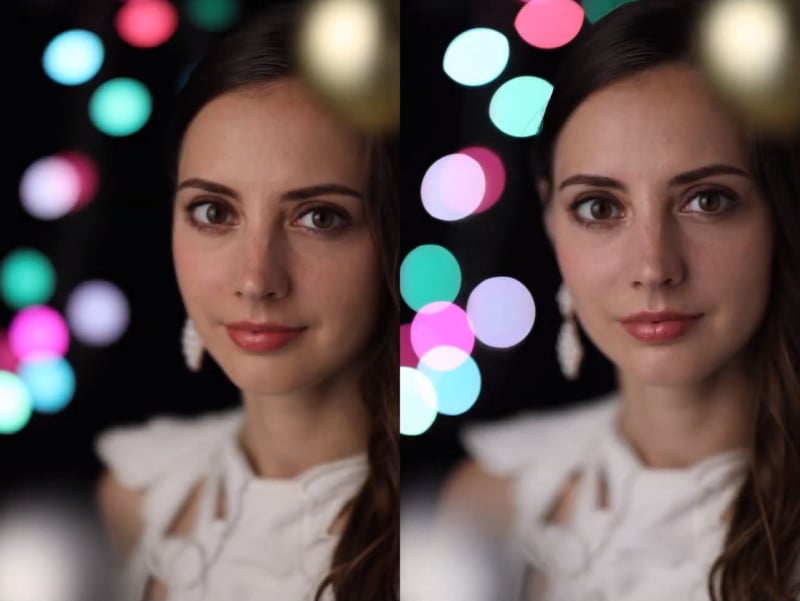 Here are a few more example photos seen in the video: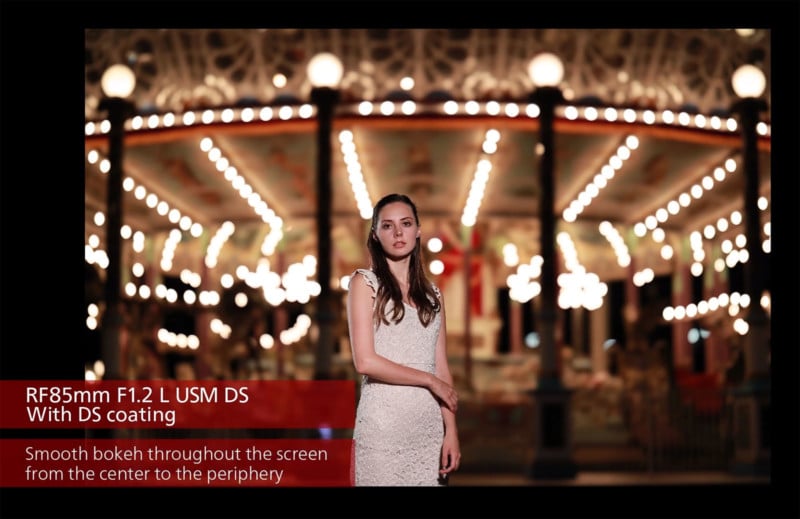 The new Canon RF 85mm f/1.2L DS IS lens is available for pre-order now for $3,000. By comparison, the non-DS Canon RF 85mm f/1.2 L USM is $300 less with its price tag of $2,700.
(via CanonUSA via Canon Rumors)