How to Capture and Create 3D GIFs with a 3D 35mm Film Camera
Photographer Jon Crooks of Prime Studios put together a helpful walkthrough that shows you exactly how to use the Nishika N8000 3D film camera, and how to turn the resulting images into cool 3-dimensional GIFs.
While 3D might seem like the domain of the digital camera, back in the film days, 35mm cameras that shot in 3D were not uncommon. These cameras featured multiple lenses that would expose 2-4 shots at once from a slightly different angle, usually taking up two 35mm frames on your film. Together, these could be viewed as 3D images thanks to the small changes in perspective from shot to shot.
The Nishika N8000 that Crooks uses in the video is a 30mm "quad-lens" camera that uses regular 35mm film to expose four photos onto two frames of 35mm film per shot. That means that every 36-shot roll of film will allow you to take 18 photos, and each of those photos will consist of four slightly different versions of the same film.
In the video, Crooks takes you through the entire process: from putting in batteries, to loading the film, to actually going out and taking photos with this odd camera. This might all sound very basic, but it's much harder to capture a workable photo using this kind of camera.
Once you do have a workable shots–which you obviously have to develop and scan–Crooks shows you how to use the free, open-source Photoshop alternative GIMP to combine each quartet of images into a 3D GIF file the looks something like this: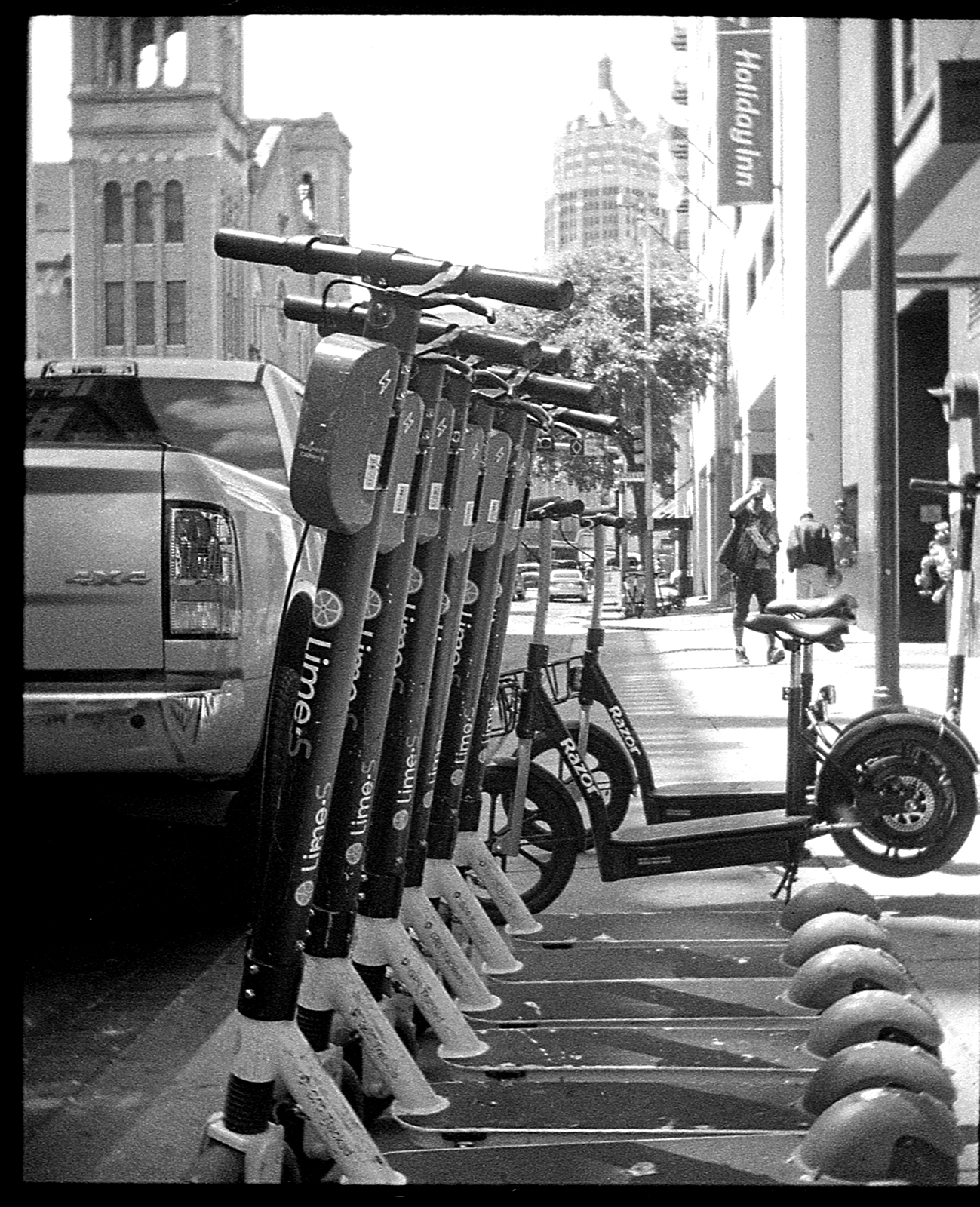 Check out the full video up top for an in-depth walkthrough on how to use one of these quirky cameras. And if you've ever actually used a 3D film camera to go out and shoot some frames, drop your results in the comments. This can be a fun (if frustrating) endeavor that sometimes produces some pretty neat effects.
---
Image credits: All photos by Jon Crooks and used with permission.