New Canon Patent Shows IBIS System for EOS M and PowerShot Cameras
Canon News has uncovered a fresh patent that shows Canon working on a dual IBIS + Lens IS system for its more affordable, entry-level cameras like the EOS M and PowerShot series.
We've seen similar patents for Canon DSLR and full-frame mirrorless cameras, but this patent reveals that Canon is actively developing a dual IS system for enthusiast level ILCs and even fixed-lens point-and-shoot cameras. It seems pro users won't be the only ones benefiting from this improved IBIS + Lens IS system if and when Canon makes it a reality.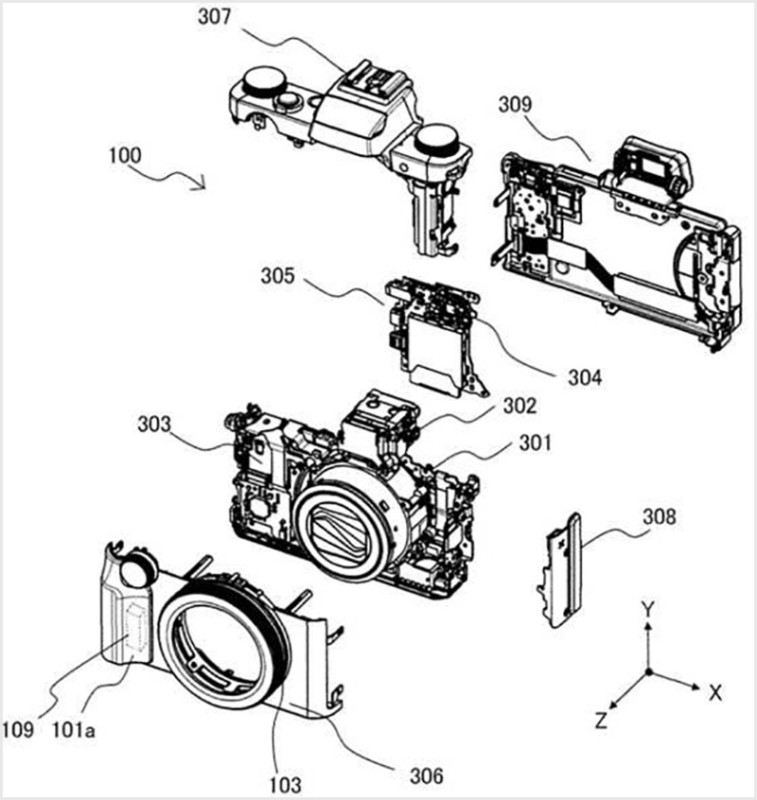 The patent itself describes how Canon plans to deal with the issue of vibration caused by the IBIS + Lens IS modules when they're used in a smaller ILC like the EOS M5 or a compact camera like the G1X. According to Canon News, "what Canon is doing is finding a way to reduce the vibration caused by the IS units."
What's more, CN says the patent describes "in very exact details" how these cameras might be manufactured, which gives us hope that the next-generation EOS M5 Mark II or G1X Mark IV could actually feature this dual image stabilization system when they're released.
You can peruse the Japanese patent application for yourself here. In the meantime, we'll keep our fingers crossed that this—and the other Canon IBIS + Lens IS patents we've seen recently—actually pan out. The lack of IBIS is a glaring omission from the EOS R lineup, and a big differentiator for almost all of Canon's competitors; we'd love to see Canon not only catch up, but put a little pressure on Sony for a change.
(via Canon Rumors)