Nikon Releases CFExpress Update and $200 ProRes RAW Upgrade for the Nikon Z6 and Z7
As expected, Nikon officially released Firmware Version 2.20 for the Nikon Z6 and Z7 full-frame mirrorless cameras tonight, adding (limited) CFExpress compatibility and preparing the cameras for the optional upgrade to shoot ProRes RAW video over HDMI, which will cost an additional $200 fee, plus shipping.
The news just dropped minutes ago in a press release explaining what exactly users can expect from Firmware 2.20 for the Nikon Z6 and Nikon Z7.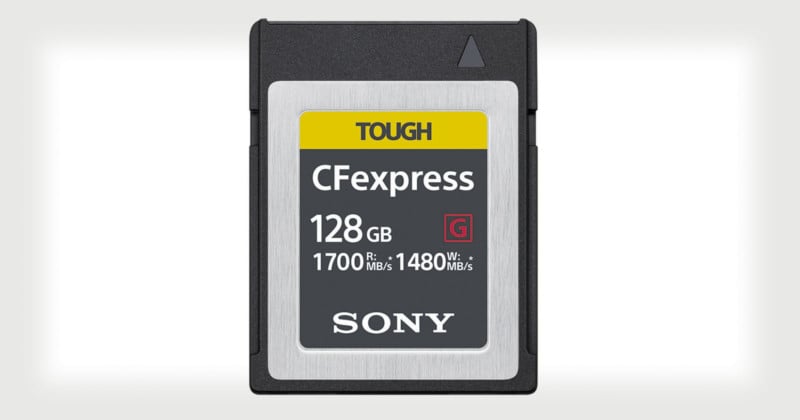 CFExpress
The free firmware update itself will add compatibility with CFExpress Type B memory cards, but only guarantees functionality with Sony-branded cards at present. The press release makes this clear, but promises that "the number of supported cards will continue to expand as additional cards are tested and certified."
ProGrade Digital, SanDisk, Lexar, and Delkin are all already selling and shipping CFExpress cards, so we would expect updates to come pretty quickly.
Once updated, your Nikon Z6 or Z7 will be able to use XQD and CFExpress cards interchangeably, and according to Nikon, this same update will be added to the Nikon D5, D850 and D500 "in the future." No further details were given, but you can download this update for free now from the Nikon Z Series Firmware Update Page.
ProRes RAW Upgrade
The second part of the firmware update is "preparing" the camera for Nikon's ProRes RAW video output upgrade. What was initially announced as a "firmware update" back in January is now being called an "upgrade" and "paid service."
This upgrade allows you to to output 12-bit ProRes RAW footage in either 4K or Full HD directly from the image sensor to a compatible Atomos external recorder/monitor. No additional crops have been applied, meaning the Z6 will be able to output full-frame 4K 12-bit RAW, while the Z7 will need to apply a crop in 4K, but not Full HD.
To get this capability, you will need to ship your camera to Nikon, pay them $200, and cover the cost of shipping. However, customers who purchase the Nikon Z6 Filmmaker's Kit will receive the feature free of charge, and anybody in the US who has already purchased a Z6 Filmmaker's Kit (and can prove it) will have the fee waived.
Nikon is promising that the whole upgrade process will take about three days, and you'll get a "free clean and check service" out of the bargain.
To learn more about this upgrade, what it entails, or start the process for yourself, head over to the dedicated ProRes RAW website on the Nikon USA website.