Panasonic Doesn't Expect Olympus Owners to Switch To Its Products
In the wake of Olympus' finalized deal with Japan Industrial Partners to assume control of the company's imaging business, Panasonic apparently isn't very hopeful that many of Olympus' Micro Four Thirds photographers will make the jump over to Panasonic camera equipment.
Here's what 43rumors is hearing from a trusted source regarding Panasonic's thinking:
[Panasonic] were brutally honest in analyzing the MFT market. They do not see a lot of potential in "movers" from Olympus to Lumix MFT. Their assumption is that Olympus owner keep their equipment in hope of light (like Pentax users), move to another system (Fuji?) or go full frame. But they see a market in V-Logging, Instragram/Influencer, Youtuber etc. So they are thinking about a tightly integrated, mobile system which allows to easily create video with a lot of effects and the option to easily cut & share via mobile phone / tablet. Enthusiastic photographers & filmers should move to L-Mount…
Panasonic has for years seen its positioning of MFT as complementary to that of Olympus, rather than as a direct competitor. While Olympus excels at image quality and technological advancements in still image capture, Panasonic has spent the lion's share of its energy in video capture.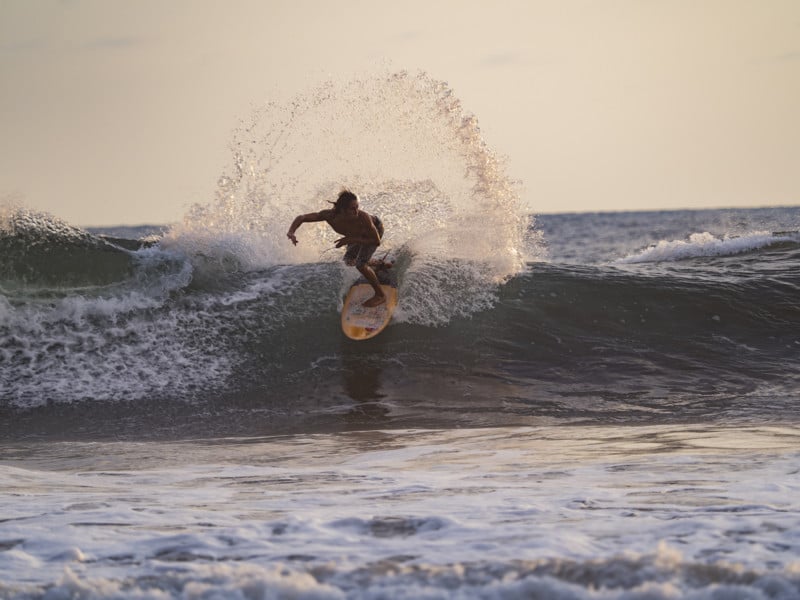 In its last major camera release, the E-M1 Mark III, Olympus put a strong emphasis on image quality. Video clearly played a supporting role in marketing materials and in on-the-ground guided testing. That is not to say that either manufacturer will not release a product that favors photo over video or vice versa, but it does add credence to the belief that both companies believe in different core technology strengths.
Panasonic expanded out of the MFT market with its S series of cameras which both diversified and bolstered its camera line, while Olympus remained set in its ways with a recommitment to MFT. It's possible to see that refusal to expand as a reason for Olympus needing to bow out of the imaging market entirely, but Panasonic has repeatedly informed us that it does not intend to abandon MFT. And while Panasonic has released several full-frame cameras since its last flagship MFT body, the company will still to this day strongly throw its support behind the format if asked.