Photographer Captures Eerie Images of Venice Underwater
This past November, Venice experienced its worst flooding in over 50 years, prompting the government to declare a state of emergency. But while news of the flooding caused thousands to cancel their travel plans, photographer Natalia Elena Massi did the exact opposite: she packed her bags and drove to Venice.
Massi lives about 60 miles away in the city of Brescia, and she's been a frequent visitor to Venice.
"I love Venice, and I visit it whenever I can," she tells Bored Panda in a fascinating interview about her experience. "This time, I decided to go and photograph the city with the hope of finding it beautiful anyway."
At its worst, the high-water mark reportedly reached 6 feet 2 inches, just two inches shy of the record set in 1966.
The prospect of capturing "such an extraordinary event" was too much to pass up, but Massi had no idea how difficult it would be to do justice to the flooding that occurred, both photographically and physically. Lighting changed constantly—from dark alleyways to flooded Piazza San Marco—and the physical exertion of trudging through water "well above your knees" left her soaked and exhausted.
However, Massi is adamant that the experience was absolutely worth it.
"The atmosphere was surreal," she tells Bored Panda. "Even in tragedy, I found Venice more beautiful than ever. The water that threatened it made it even more fascinating."
Here's a selection of the photographs that she captured that day: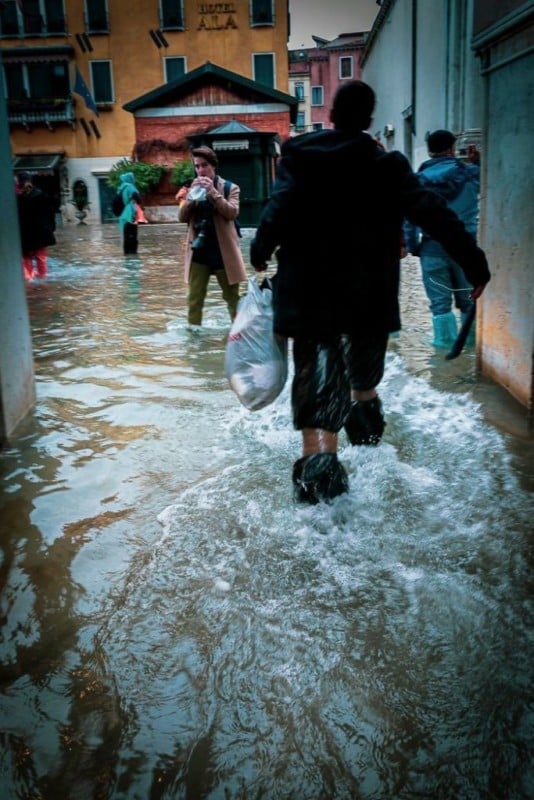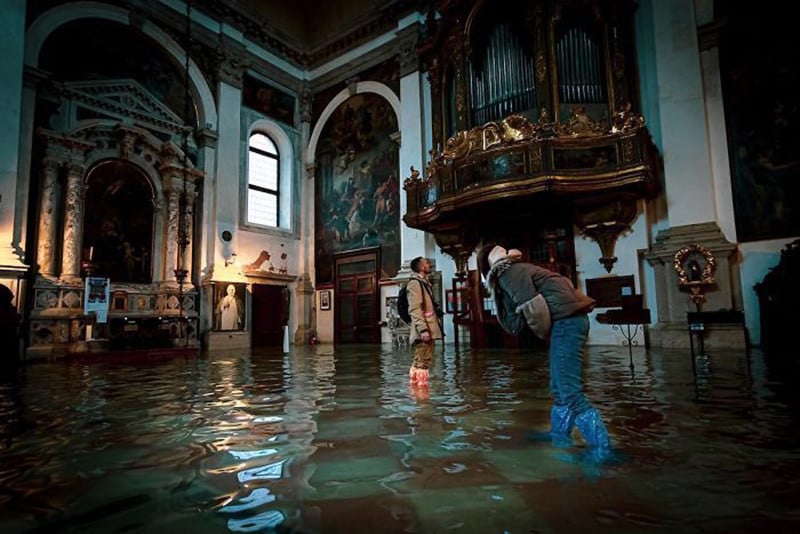 A big thank you to Ms. Massi for allowing us to share these images.
To see more of her work—which is usually more conceptual and surreal in character—be sure to visit her website or give her a follow on Facebook and Instagram.
(via Reddit)
---
Image credits: All photos by Natalia Elena Massi and used with permission.