Portraits of the Wildest Creations at the 2019 Beard and Moustache Championships
As he does every year around this time, Las Vegas-based photographer Greg Anderson recently packed up his gear and travelled to the National Beard and Mustache Championships to capture some of the most entertaining portraits we get to see each year.
This year's Nationals were held at 350 Brewing in Tinley Park, Illinois, and while we didn't see anything quite as wild as the "Incredibeard" winner of the 2017 World Chamionships, the entries definitely didn't disappoint.
From star-shaped creations to geometric patterns and beyond, scroll down to see some of our favorite portraits from the annual event: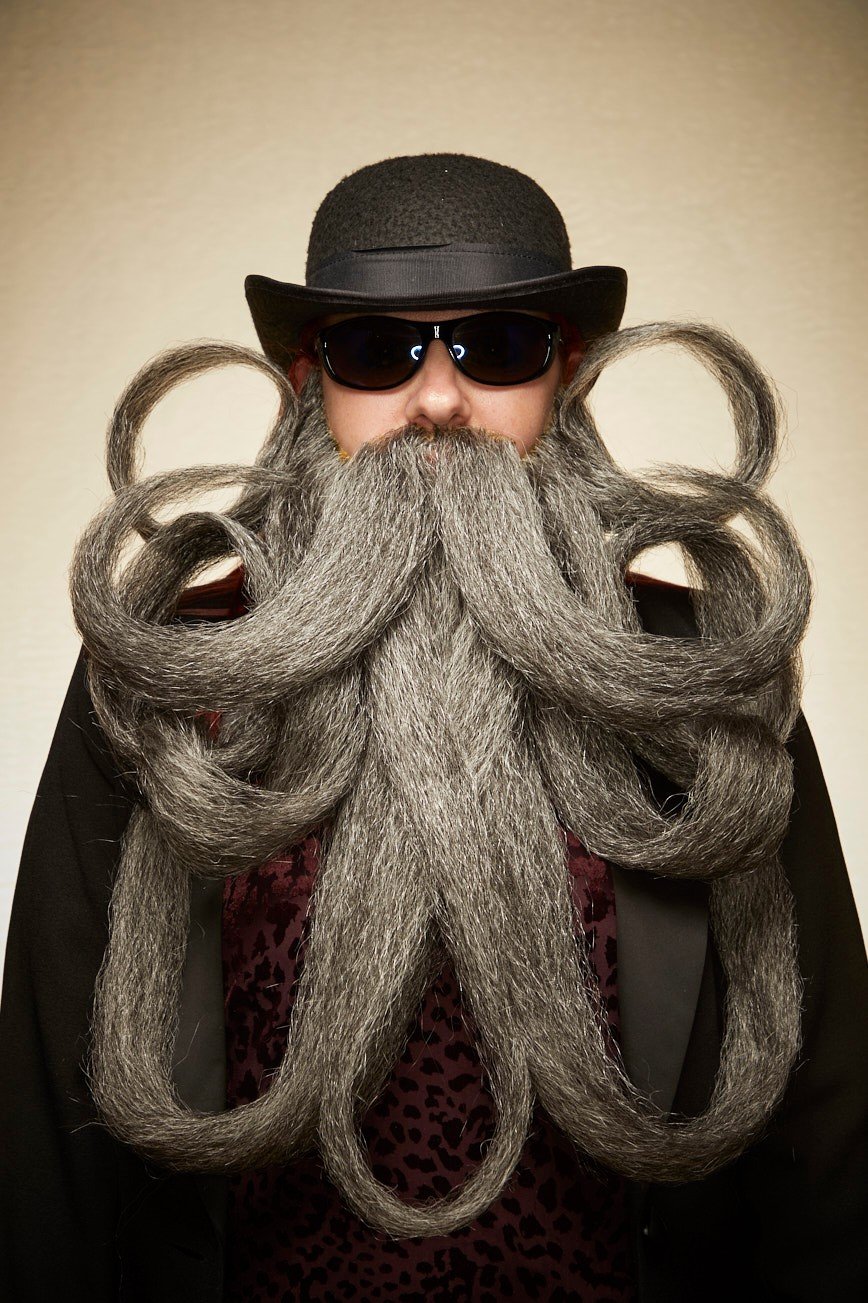 If you enjoyed these, click here to see all of this year's portraits or visit the NBMC website. And if you want to see more of Anderson's work, you can find him on his website, Facebook and Instagram.
---
Image credits: All portraits by Greg Anderson and used with permission.