Tech Startup Boom Raises $7M, Wants To Be Amazon for Photography
Boom, a Milan-headquartered tech startup, has raised $7 million in Series A funding based on its proprietary technology that is said to provide a way for companies to purchase "high-quality" images affordably, on a global scale.
Boom states that their goal isn't to change photography (or filmmaking for that matter, as the system also supports booking of drone pilots, videographers, designers, and other creative disciplines), but change the way visual content is created using "intelligent technology." Boom says it has created its own proprietary Artificial Intelligence and Machine Learning technology that allows Boom to supposedly trim down a photographer's work to the "bare essentials" and handles everything else, from logistics to post-production.
The promise to its corporate clients involves its platform's streamlined method of matching client photoshoot requests with the best photographers in the area combined with an automatic photo-editing system to allow faster access to images.
As far as how this benefits photographers, Boom hopes that the promise of more work opportunities with less stress is enough to entice high-quality talent.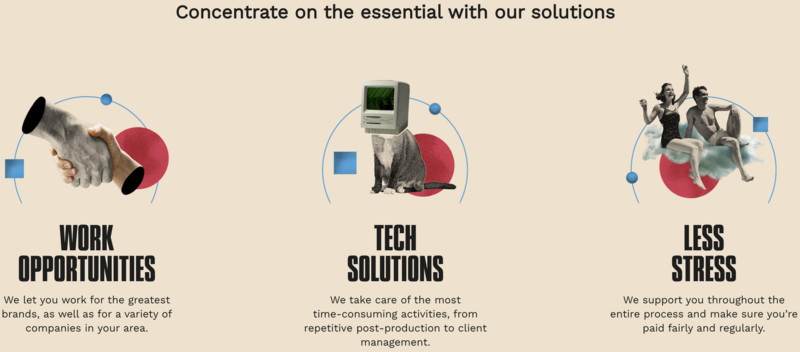 "We could see that countless internet giants were changing the way people shopped online, uploading billions of pictures on their websites and platforms every day, but these same brands had no access to a content provider that could keep up with their scaled-up, global, fast-paced environment. The whole system was expensive and obsolete," Founder and CEO Federico Mattia Dolci said in a report on TechCrunch. "Our customers can place an order and expect a delivery 24h later, whether the photoshoots take place in Milan, New York, or Sydney, and whether the order calls for one photoshoot or a thousand! We guarantee speed, efficiency, and quality consistency every single time".
Boom claims in excess of 250 major corporate clients including the likes of Deliveroo, Vacasa, Uber Eats, OYO, Lavanda, Casavo, Westwing, GetYourGuide, and more.
The $7 million in funding comes after a successful first-round seed of $600,000 the company obtained in June of 2018 and a second funding round in July of 2019 that totaled $3.4 million. In January of 2020, Boom consisted of 60 staff members that the company wished to expand to 120 by the end of the year. The company claims to represent over 35,000 photographers, operates in more than 80 countries, and has processed more than 3 million images to date.
Boom says that it will invest the latest round of funding into its "proprietary plug and play technology for managing the commercial photography production pipeline," and will increase its presence to 180 countries including adding offices and studios in London and New York. The company is pitching itself as wanting to become "the Amazon for commercial photography."
(Via TechCrunch)