That Viral 'Trump's Notes' Photo Was Shot with a Canon 100-400mm Lens
On Wednesday, President Trump spoke briefly to the media about the ongoing impeachment inquiry hearings on Capitol Hill while leaving the White House for Texas. Getty Images photographer Mark Wilson was in attendance, and he managed to capture a photo of Trump's notes that instantly went viral around the world.
The notes were scribbled in large all-caps Sharpie letters on an Air Force One notepad, and the sheet in the viral photo read:
I WANT NOTHING. I WANT NOTHING. I WANT NO QUID PRO QUO. TELL ZELLINSKY [sic] TO DO THE RIGHT THING. THIS IS THE FINAL WORD FROM THE PRES OF THE U.S.
The viral photo was one of a series of images from the event captured by Wilson and distributed by Getty Images:
Embed from Getty Images
WIRED got in touch with Wilson to find out the story behind the shot. It turns out Wilson had arrived at the south lawn with not just his Canon 1D X Mark II DSLR and Sigma 24–35mm f/2 lens, but a Canon 100-400mm f/4.5-5.6L IS II lens as well in case Trump decided not to talk to the press and head directly to his helicopter.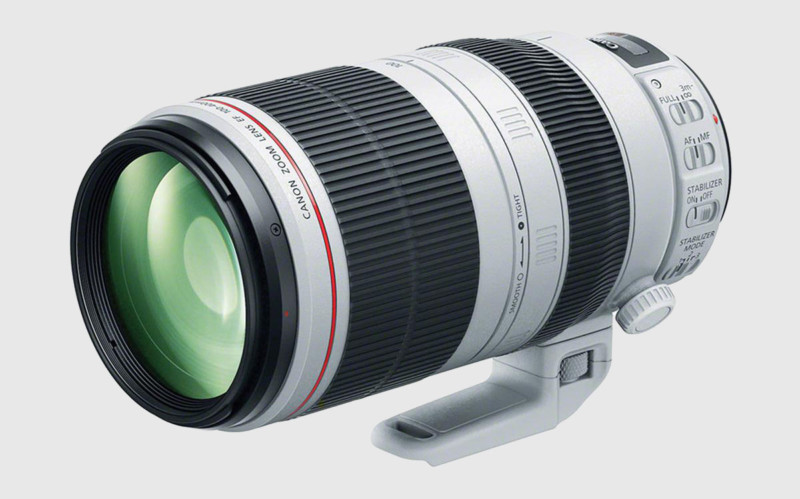 When Trump did begin talking to the press, the telephoto lens was useful for giving the world a peek at the president's personal notes.
"I quickly noticed that the pad contained large handwritten notes in Sharpie and focused my camera to capture what was on the page," Wilson tells WIRED.
The metadata of the photo reveals that it was captured at a focal length of 142mm, so Wilson was far from utilizing the full reach of the lens, but the lens allowed for a clear, zoomed-in view of the page.
Wilson didn't initially think much of the photos, but after Getty Images Tweeted it, the photo went wildly viral and Wilson's phone began "buzzing off the table."
President #DonaldTrump holds notes while speaking to the media before departing the White House for Texas ?: Mark Wilson #QuidProQuo pic.twitter.com/9Ee3tqKL8Z

— Getty Images News (@GettyImagesNews) November 20, 2019
"I am always trying to take a picture that no one else has," Wilson tells WIRED. "As news consumers, we tend to see the same images from press conferences day after day, and sometimes situations arise that allow me to use my expertise to take a picture that is really quite unique and different."
---
Image credits: Header photo by by Mark Wilson/Getty Images