The Thanksgiving Day holiday is a week from tomorrow and that is usually the time when the nation's highways are swelled with cars full of people driving to visit a relative's house. Once there, turkey and football are consumed although the latter is only viewed, not eaten. This makes it the perfect time for Google Maps to add some new features to the popular app. Unfortunately, not all of them will be ready in time for Thanksgiving, but hey, many of you will be driving to visit relatives from now through the end of the year so you might get an opportunity to try out some of them.
In a blog post
, Google says that it is updating transit directions to make it easier to find the best route to your destination based on different factors including the Estimated Time of Arrival (ETA), number of transfers (lower is better) and the length of the trip. Google Maps has filters allowing you to customize your trip; for example, you can select the type of transit you want to take and reduce the amount of walking that needs to be done once you get off the train or bus.
The Google Maps app will show you in 80 cities around the world, including Berlin, Boston, London, Madrid, New York City, Paris, Singapore, Sydney, Tokyo, and Toronto, exactly where the station or depot entrances and exits are, what side of the street they are located on, and allow you to view a "clear walking route" to and from the station/depot. The transit updates will be disseminated for both Android and iOS versions of Google Maps in the coming weeks.
Google Maps' transit directions will soon receive an update
Something new is coming to the list feature in Google Maps that is used to share a location you've visited with friends. With the update, everyone in your group can access your list and suggest places that they would like to visit. You can vote on their suggestions by leaving a heart emoji if you like a particular suggestion, or leave a thumbs down emoji if a suggestion is to visit a place that you'd rather not visit.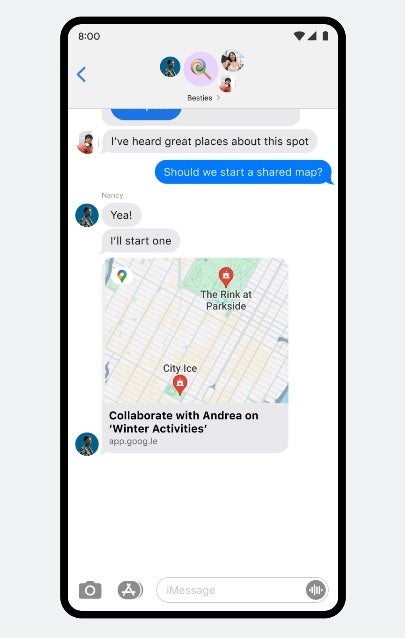 Plan a trip with friends using the list feature on Google Maps
With this new feature, you can plan an entire trip using Google Maps. The update to lists will start rolling out globally to iOS and Android devices in the coming weeks.
One more new feature to Google Maps allows you to add an emoji reaction to any photo, video, or review posted by the Google Maps community. You can even use mashup reactions in some circumstances
thanks to the Emoji Kitchen
which combines two emoji to create a new (and sometimes disturbing) emoji. This starts rolling out today worldwide on Android and iOS.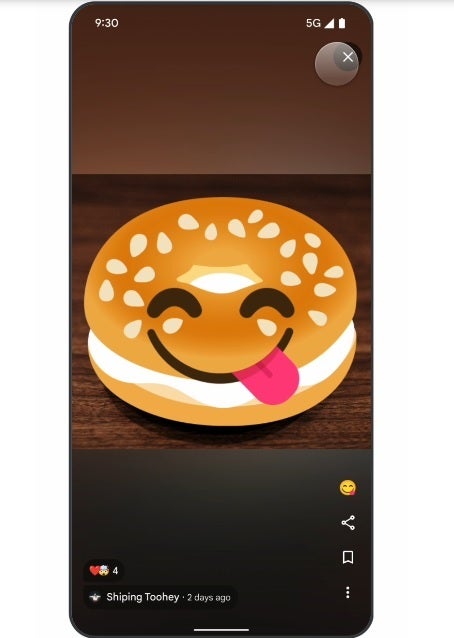 Respond to a community review with a mashup emoji from the Emoji Kitchen
Google Maps remains the most popular way to safely and quickly arrive at your destination while also showing you places to eat, where to stay the night, and what to do for entertainment when you arrive at your destination. If you don't have the Google Maps app on your mobile device, click on the appropriate link to install it: (
Android
,
iOS
).