According to the experts, one of the best ways to broaden your horizons is by learning a new language. Want to be multilingual or have a knowledge-thirsty loved one to shop for this holiday? Babbel is the answer!
Babbel is a top-rated language learning app, and ahead of Black Friday, you can get it at the exclusive price of only $149.97 (reg. $599) until November 20th!
Babbel makes language learning fun and easy. In fact, it could help you to become conversational in as little as one month. Unlike other apps, Babbel provides users with short lessons (only 10 to 15 minutes each) on real-life topics like family, travel, food, and more. These brief language lessons make it easy for even the busiest users to squeeze into their schedules!
The platform also offers speech recognition technology to ensure your accent is just right, as well as personalized review sessions so you retain previous and current material. You can learn up to 14 different languages with Babbel (though only one at a time!), and lessons are available online and offline. No wonder Babbel has a 4.6-star rating on the App Store!
Gift yourself or a loved one lifelong language learning with a lifetime subscription to Babbel Language Learning for just $149.97. No coupon is needed, but this exclusive offer ends November 20th at 11:59pm PT!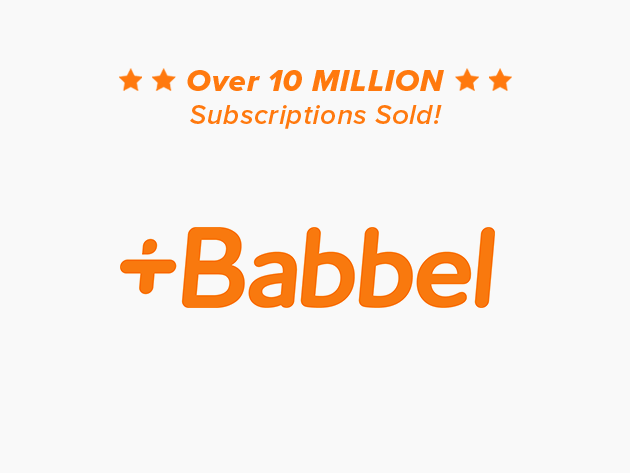 Babbel Language Learning: Lifetime Subscription (All Languages) – $149.97
Prices subject to change.